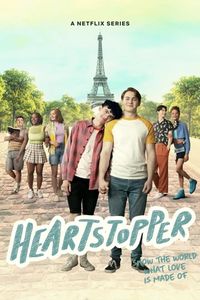 Heartstopper - Season 2
Season 2 follows the lives of Nick, Charlie and their friends as they face new challenges in life, love and friendship: including a school trip to Paris, a prom and an unwelcome visit from Nick's homophobic older brother.
This movie contains 22 potentially triggering events.
Removes Ads!
Your Triggers
Unanswered Triggers
Abandonment
Abuse
Addiction
Animal
Assault
Bodily Harm
Children
Death
Disability
Drugs/Alcohol
Family
Fear
Gross
Large-scale Violence
Law Enforcement
LGBTQ+
Loss
Medical
Mental Health
Noxious
Paranoia
Pregnancy
Prejudice
Race
Relationships
Sex
Sexism
Sickness
Social
Spoiler
Vehicular
Violence