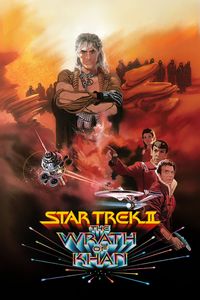 Star Trek II: The Wrath of Khan
Admiral James T. Kirk is feeling old; the prospect of accompanying his old ship the Enterprise on a two week cadet cruise is not making him feel any younger. But the training cruise becomes a life or death struggle when Khan escapes from years of exile and captures the power of creation itself.
This movie contains 18 potentially triggering events.
Removes Ads!
Your Triggers
Unanswered Triggers
Abuse
Addiction
Animal
Assault
Bodily Harm
Children
Death
Disability
Drugs/Alcohol
Family
Fear
Gross
Large-scale Violence
Law Enforcement
LGBTQ+
Medical
Mental Health
Noxious
Paranoia
Pregnancy
Prejudice
Sex
Sexism
Sickness
Social
Spoiler
Vehicular
Violence